Theater: A dive into storefront possibilities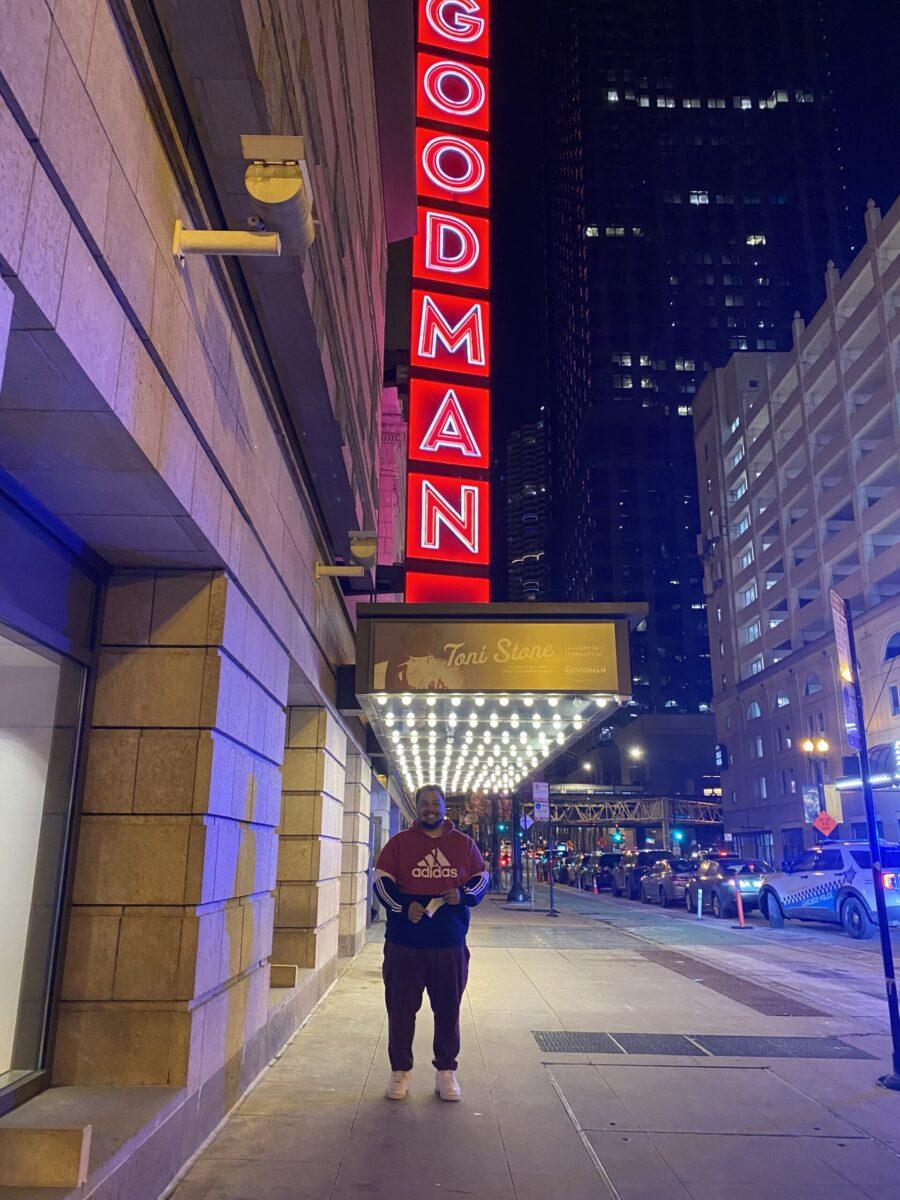 John Wicks, performer, writer, and Alley Repertory Theater staff member, recently returned from seeing a handful of productions in Chicago. Here, John writes a little of that experience.
During my trip to Chicago in February I was able to see six shows that all stood out for a multitude of reasons. The one binding factor (for all except Toni Stone at the Goodman Theatre) was a scrappy storefront theater to house these stories. They all were in the middle of any given neighborhood in Chicago proper. I was expecting 200+ houses and $100,000 budgets from regionally acclaimed theaters such as Timeline and Definition. Instead, I found ~80 seat houses and $10000 budgets to take a guess. These stories were resonating with not only the culture of Chicago, but the neighborhood communities these theaters were housed in.

One example would be Alayio at Definition Theatre. This story is somewhat of a love letter to young Black women housed at The Revival, a theater in Hyde Park which resides in South Side Chicago. It was extremely powerful to see a story about a young black woman from the southside talking about her life in the southside in a storefront theater on the southside (try to keep up).
Back in Boise

My heart stayed in Boise during my trip. I started to ask myself about what kind of possibilities there are for Boise that are not being met fully. What market is untapped? In the past, we've had stories told in a scrappy way at iconic spots in the walls of downtown Boise. Maybe not quite the walls, but you get my drift. We have gotten a taste of this kind of work in the Treasure Valley. Plays like S5, almost all the work by Homegrown Theatre, and anyone who has used the Gem Center space.

As we adjust to the pandemic and recover from the grief it forced upon us with the partial death of storytelling and a massacre of tiny, scrappy, beautiful Boise theater companies I see a ray of hope for the stories that are inevitably going to unfold.

To all the Boise storytellers, don't forget about the community and the stories we have to tell from her. Let's tell stories about the macro systematically oppressed and marginalized. But, let's not forget about the tiny, wonderful stories in our backyard. Boise is bound to re-enter a time of telling stories about Boise, from Boiseans, in Boise.