Alley Repertory Theater '23-24 season announcement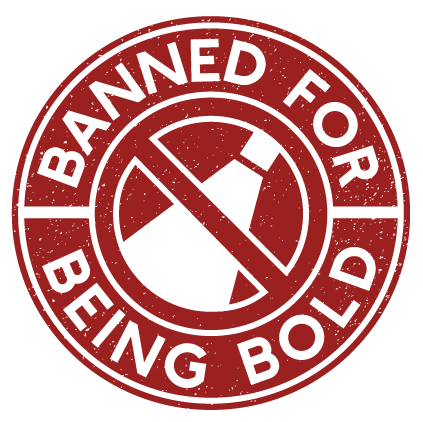 Iconic, revolutionary, groundbreaking, and banned. In 2023-24, Alley Repertory Theater takes the stage with stories of being banned in the past, and plays at risk of being banned today.
Banned for being in love and for contagious curiosity. Banned for courage and for being the wrong race. This season is about lovers and dreamers, activists and allies, and the heroes and hippies who spark change, chase freedom, and never let us forget something bigger is going on out there.
Action gets started in October with The Normal Heart by Larry Kramer. Then, in December, a production of the musical Hair. The season winds down in March with Boulevard of Bold Dreams by LaDarrion Williams.
In addition to these three plays, two other events take center stage. On September 7 and 8, Alley Repertory and Visual Arts Collective presented Bent Compass by Neil Brookshire and Colin Sesek. And on September 30, please join us for "An Alley Affair". This is evening is a celebration to raise money to support bold, risk-taking theater, with performances highlighting the evolution of our company.
The Normal Heart by Larry Kramer
"We are living an epidemic while the rest of the world is going on around us."
Exploring the early days of an epidemic, and homophobia and prejudice around infectious disease, The Normal Heart pangs with poignant parallels and eerie echoes. Pulitzer-nominated, The Normal Heart is set in 1980s New York, exploring the impact in the early years of the AIDS endemic.  A searing drama about public and private indifference to the AIDS plague, and one man's lonely fight to awaken the world to the crisis.  Based on Kramer's real-life experience, writer and activist Ned Weeks attempts to channel his anger at the systems in place while he fights to unite the gay community to talk about their rights to survive.
The Normal Heart was banned and picketed across the country for 'homosexual' content. And also for the of the loves and lives of men who are gay. In 1989, the play sparked outrage in the town of Springfield, Missouri. Outrage that escalated to the national stage as the battle over public funding, morality, and free speech. This culminated in an opening night act of violence that left the community and the country stunned.
This production by Alley Repertory Theater begins October 12 and runs through October 22.
Hair: The American Tribal Love-Rock Musical
Opening in December 2023, Alley Repertory Theater presents Hair: The American Tribal Love-Rock Musical. Book and lyrics by Gerome Ragni and James Rado and music by Galt MacDermot.
With a reputation that hasn't faded, and an iconic score that changed pop culture forever, Hair is as relevant today as when it radicalized a generation in 1968. This revolutionary rock musical celebrates the sixties counterculture in all its barefoot, long-haired, bell-bottomed, beaded and fringed glory. Set to an infectiously energetic rock beat, Hair wows audiences with songs like "Aquarius," "Good Morning, Starshine," "Hair," "I Got Life" and "Let The Sunshine In".
Hair follows Claude, his best friend Berger, and their friends. They navigate their young lives, loves, and the sexual revolution. All while rebelling against the war, their parents, and society at large. Hair explores themes of identity, free love, community, global responsibility, and peace and reminds us that history is never far away.
Hair was nominated for Best Musical at the 1969 Tony Awards. The 2009 production was nominated for seven Tonys, winning for Best Revival of a Musical.
In Boston, Atlanta, Chattanooga, and elsewhere, government officials banned the musical from local stages under the guise of 'obscenity laws.'  The Chattanooga ban in 1975 led to a major Supreme Court decision, Southeastern Promotions Ltd. v. Conrad. The court recognized the First Amendment value of live theater. And with it, set strict limits on the power of local governments to prevent theatrical performances.
Hair runs December 8 thru December 23.
Alley Repertory Theater & Boulevard of Bold Dreams
"Though you grow weary, you got the strength to keep going. You keep fighting, and you keep on dreaming!"
Closing out the '23-24 season, Alley Repertory Theater presents Boulevard of Bold Dreams by LaDarrion Williams. A dynamic story about the night Hattie McDaniel made Hollywood history by becoming the first Black artist to win an Oscar for her performance in Gone With Wind.
On the biggest night in show business, Hattie stops at the Ambassador Hotel. Here, Hattie debates if she should attend or not, knowing she will not be allowed to sit with her cast but rather in a room at the back of the theater. The hotel's bartender, Arthur, and maid, Dottie, do everything to convince Hattie to go and claim her historic win. A story of dreamers striving to overcome considerable obstacles and fighting for recognition amidst the racism and inequity of the ever-changing landscape of Hollywood.
In 1939, Hattie McDaniel was banned from attending the premiere of Gone with the Wind.  Studio heads asked McDaniel be permitted to attend, but MGM advised against it because of Georgia's segregation laws.
Hattie and her escort were required to sit at a segregated table at the Academy Awards, at the far wall of the room. The hotel had a strict no-Blacks policy but allowed McDaniel in as a favor. The discrimination also continued after the award ceremony. McDaniel's white co-stars went to a "no-Blacks" club, where McDaniel was also denied entry. No other Black woman won an Oscar again for 50 years until Whoopi Goldberg won Best Supporting Actress for her role in Ghost.
Boulevard of Bold Dreams had its World Premiere at Timeline Theater in Chicago in February of 2023. Williams' play Bridging the Gap was featured at BCT's 3rd Annual BIPOC Festival in August '23.
This production opens February 29, 2024 and runs through March 10.